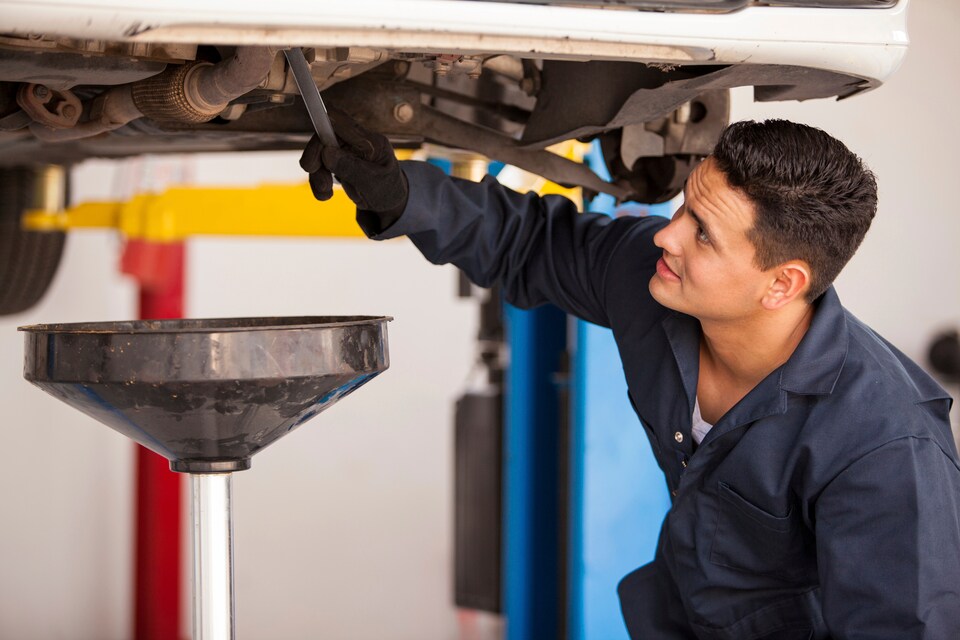 Learn More About How Oil Changes Can Help You Get the Most Out of Your Engine in Coopersville
What's the best way to keep your engine running smoothly for as long as possible? The answer is simple: regular oil changes! Treating your car to regular oil changes is the key to getting the most out of your engine, improving its efficiency, and lengthening its lifespan. Fortunately, our service center can get your car in and out for an oil change fast so that you can keep your engine in tip-top shape and get back on the road.
When does my car need an oil change?
We recommend scheduling an oil change for your car every 5,000 to 7,500 miles or every six months (whichever you hit first). Your driving habits may affect how frequently your car needs an oil change, however. For example, if you spend a lot of time driving on dusty roads or in stop-and-go traffic, you may need to schedule oil changes at our service center serving Coopersville more often.
Feel free to reach out to us if you're curious about the best way to care for your vehicle. We'll be happy to help.
Why does my car need an oil change?
Oil changes help your engine perform at its best. They also help to reduce wear and tear on your engine, which helps it last longer.
Here's a brief look at how regular oil changes near Grand Rapids and Muskegon benefit your vehicle:
Oil changes keep your engine's components lubricated, which reduces friction
Reduced friction helps to keep your engine from overheated and cuts back on wear and tear
Oil changes clean out dirt particles and other contaminants that can damage your engine over time
Oil breaks down over time into sludge, but regular oil changes clear out old oil and help your engine stay clean and performing at full strength
Oil changes improve your engine's lifespan and reduce the need for premature repairs
Schedule your next oil change at our service center serving Wyoming, MI to keep your engine going strong!
Schedule Service