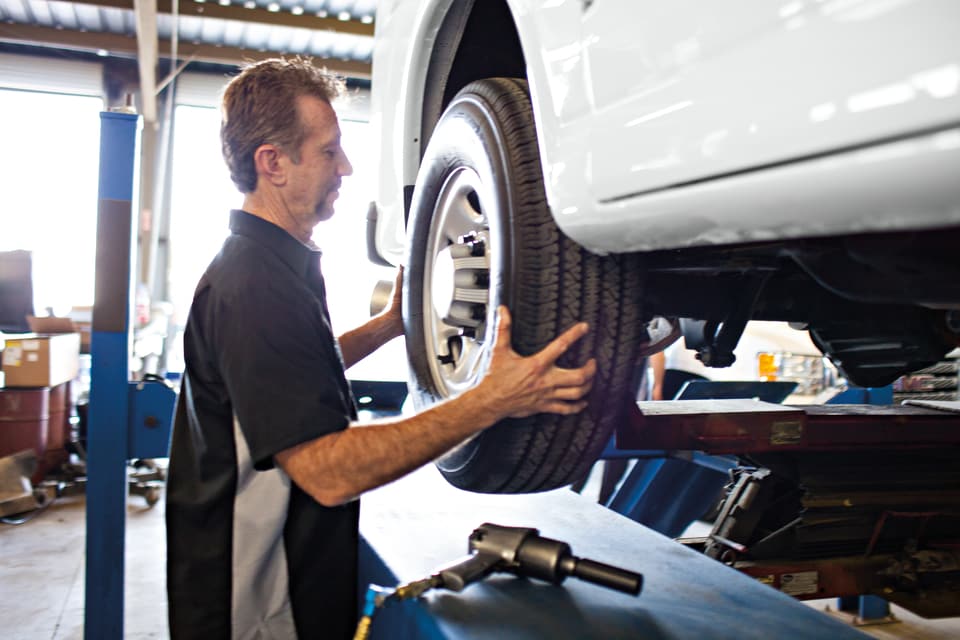 Explore Available Maintenance and Repair Items at Our Service Center
Your car needs regular expert care to help it perform at its best and deliver a confidence-inspiring driving experience. Fortunately, the team here at our service center in Coopersville is well-equipped to handle your car's maintenance and repair needs. So, whether your car is due for its first round of routine service or its tenth, you can count on us to help you keep your beloved car, truck, or SUV in tip-top shape.
Service Menu
Our service center offers a wide variety of services to help you get the most out of your vehicle and keep it running smoothly. Here are a few of the most popular auto services that our team can provide:
Oil Change: Recommended every 5,000 to 7,500 miles or every six months to help your engine last longer and perform more efficiently.
Tire Rotation: Recommended every six months or so to promote even tire wear and improve the lifespan of your tires.
Brake Service: Our team can inspect, repair, and adjust your brakes to make sure you have plenty of stopping power.
Wheel Alignment: If your steering seems off or your tires have unusual treadwear patterns, your wheels could be out of alignment. We can get things straightened out for you.
Multi-Point Inspection: We can give your car a thorough checkup to give you peace of mind before you head off on a road trip.
Fluid Service: We can check and replenish vital car fluids like brake fluid, coolant, oil, and more.
These are only a handful of the high-quality car services that our service center can offer to drivers in the Grand Rapids and Muskegon areas. If you have any questions about what our team can do to help you keep your vehicle fighting fit, please don't hesitate to reach out to us.
Ready to make an appointment at our service center serving Wyoming, MI? Schedule service online or connect with us over the phone to get on the books!